How to Start a Successful Cake Business and Make a Profit
The Cake Business Online Course
Hello budding cake business owners and cake entrepreneurs!
Are you interested in turning your cake hobby into a business and making money from your passion?
Perhaps you're at the stage in your cake making journey where you regularly make cakes for friends and family and dream of making cakes full time, but all the laws, regulations and paperwork are putting you off because it's so overwhelming. It's hard to know where to begin or to find the confidence to dive right in?
Or maybe you've already taken the plunge and set up your business, and find yourself working all hours but still not making a profit from your cakes. You don't know where to turn to for guidance on pricing your cakes, let alone confidently justifying those prices to your customers during consultations?
If you're honest, whether lack of confidence and fear of jumping in is holding you back, or whether you're already knee-deep in it but feeling overworked and out of your depth, the passion and excitement you had is starting to feel like a distant memory.
When I say I know how you feel, I really really do know how you feel.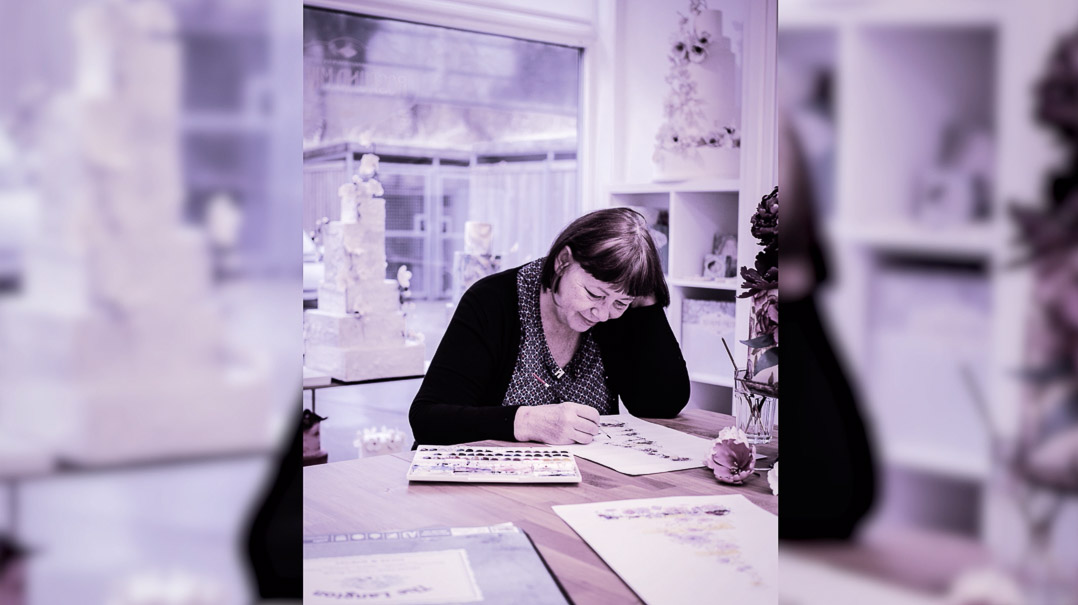 I'm Rosalind, Founder and Creative Director of Rosalind Miller Cakes
...and I've been in those shoes many times before
In fact, before starting my cake business, I ran numerous other businesses; from an art gallery and shop, to a web design company during the Dotcom boom. I've experienced the initial fear and lack of confidence, followed by the burnout and lack of creative fulfilment. 
However, all that hard-won experience and learning along the way brought me right to where I am today. In 2012 I made a decision that changed my business and my quality of life for the better, and I want to share with you how I did it so that you can do it too…
I didn't enjoy churning out cupcakes all week, selling them on a market stall all weekend, and spending my evenings and free time doing all the admin. I decided to take a leap into wedding cakes (with no experience in wedding cakes whatsoever!) and move away from the slog of doing absolutely everything myself. 
Fast forward to today (with over 12 years of making cakes professionally) and I've built a hugely successful 6 figure business from nothing, and those days of burnout and 7 day weeks are a thing of the past.


We now retail in Harrods, make cakes for royalty, and teach 1000s of students how to make cakes with our online and in-person classes. And all that started from just a £100 investment in some basic cake ingredients and my kitchen table.
My attitude has always been, 'if other people can do it, I can do it too'. And it really applies to anyone.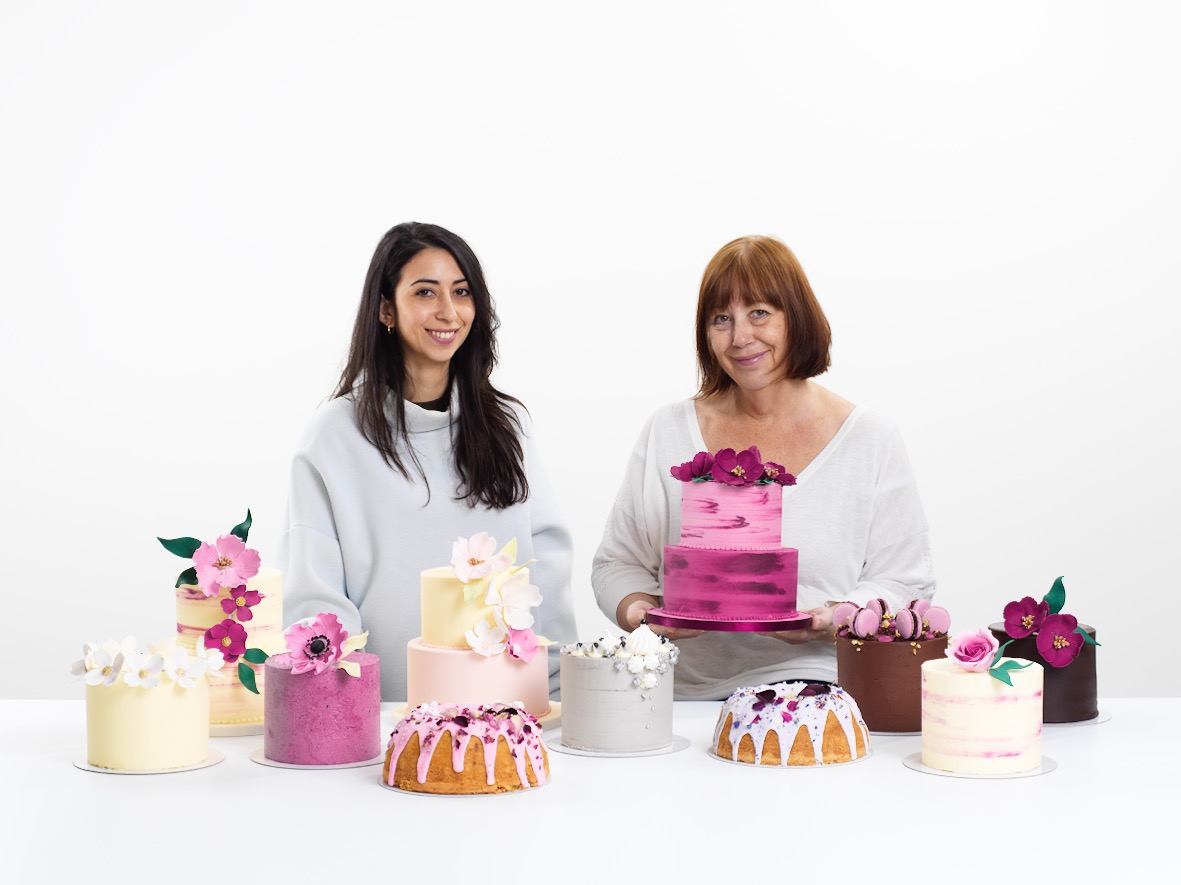 You can benefit from my experience of over 12 years running my cake business, learning many lessons in business and the cake industry along the way.
If you want to take that leap into turning your hobby into a business, or turn your stressful, unenjoyable cake business into a profit-making, joyful living, AND reignite your passion for cake making along the way, you can learn it right here from us. All in ONE place! 
Access the tools and lessons you need to get started, or to transform your existing cake business. Learn exactly what you need to do (and how we did it), without having to learn the painful lessons yourself and go through years and years of trial and error. 
Are you ready to start your cake business adventure and experience a whole new way of working?


One that allows you to spend more time with your family and less time on the never-ending, draining tasks you thought were behind you. And are you ready to start making the cakes YOU want to make, and attract the sort of clients who will not only buy them, but pay handsomely for them?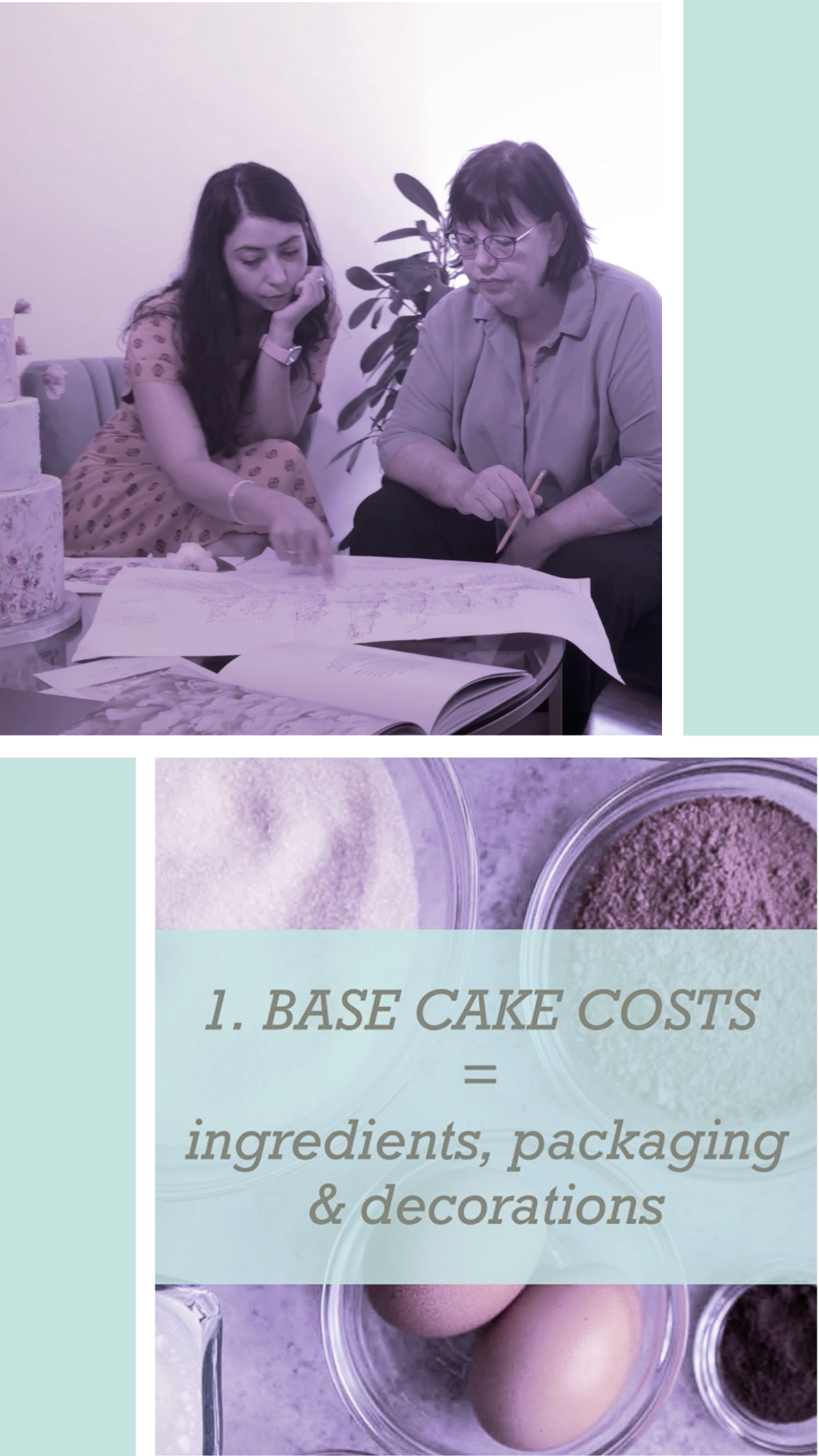 So what's inside?
Module 1
Setting up your business and what's involved (everything you need to know about getting started)
An intro to setting up a successful cake business, our story and how we got here
What it means to be a professional cake business – including the rules and regulations, food laws, and initial documentation
Module 2
The financial side of running your cake business (getting the pricing right and making a profit)
Costing and pricing your cakes so you actually make a profit and pay yourself a salary

Including our cake costing worksheets and easy calculator for costing and pricing your cakes

A failsafe way to ensure your cakes are profitable 
Module 3
Design, customer consultation and communication (how to hold client consultations, sketching your designs, and the necessary paperwork)
Ensuring you can communicate your cake designs effectively and confidently with your customers
Confidently holding consultations that convert into sales
Watch a wedding cake consultation in action
All the necessary communications with the client and paperwork, before, during and after booking - from enquiries, to invoices, to delivery notes
Module 4
Marketing your cake business (including branding, social media, and how to do your own marketing and PR) 
How to brand your business and find your USP
How to find your target audience and reach them
How to grow your social media following and ways we've done it (to reach over 120K followers)
Free ways to do your own marketing and PR, and get your name out there without spending lots of money
+ Lifetime access to our Facebook support group
Rosalind and our team are on hand to answer your questions - £££ PRICELESS!
+ LIFETIME access to the course 🙌
+ Watch within the comfort of your own kitchen 🏡
+ With flexibility to fit into your busy schedule 📆
See what Toni of Willow Tree Cakes had to say about her experience with Rosalind Miller Cake School
More Student Stories from Rosalind Miller Cake School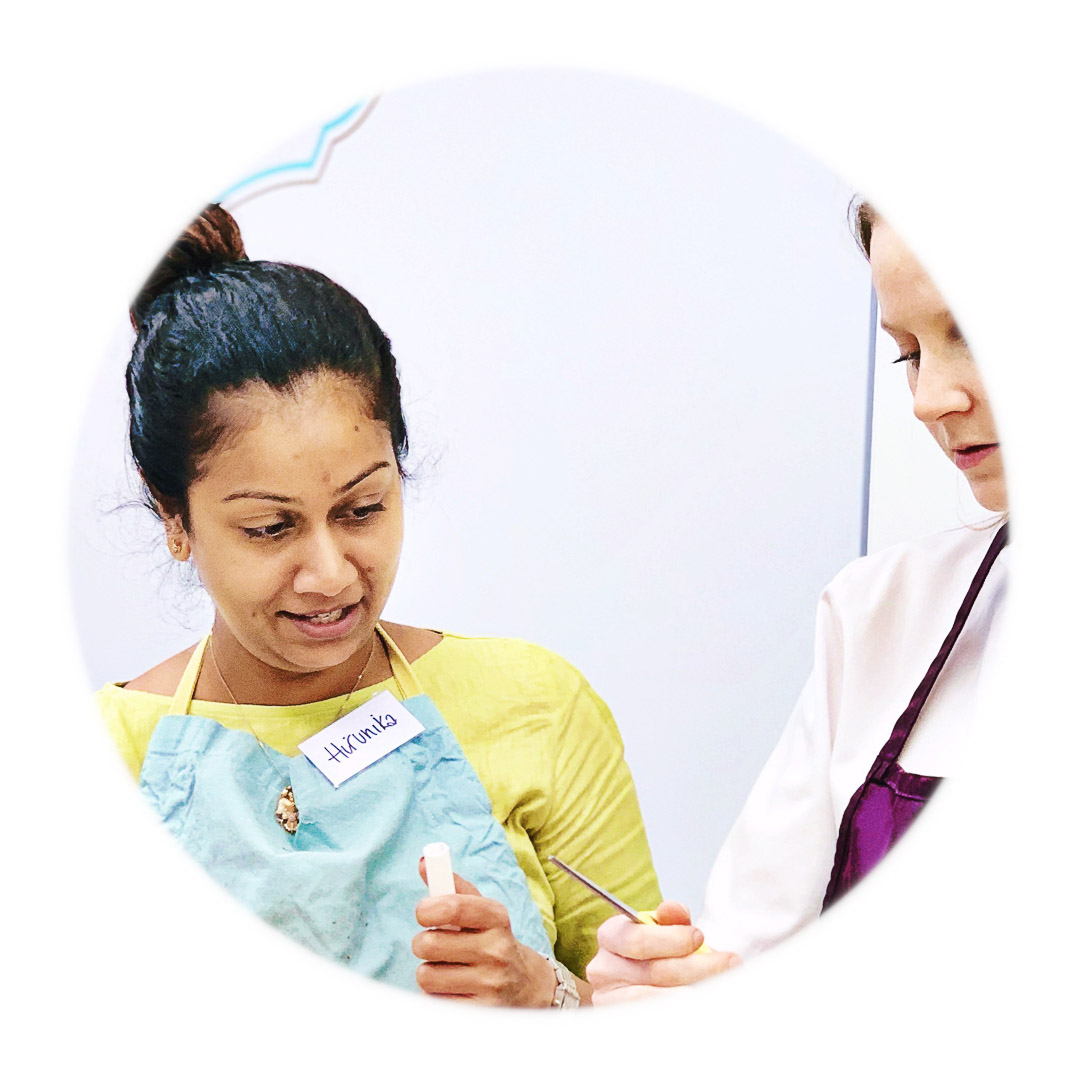 Hirunika M (Full Diploma including the Business Module at Rosalind Miller Cake School)
"It's been an amazing, life changing experience and I was extremely happy with the professionalism the school maintains. The knowledge we acquire is valuable and delivered clearly. I'm looking forward to more advanced courses and I'm extremely proud to be a student of Rosalind Miller Cake School"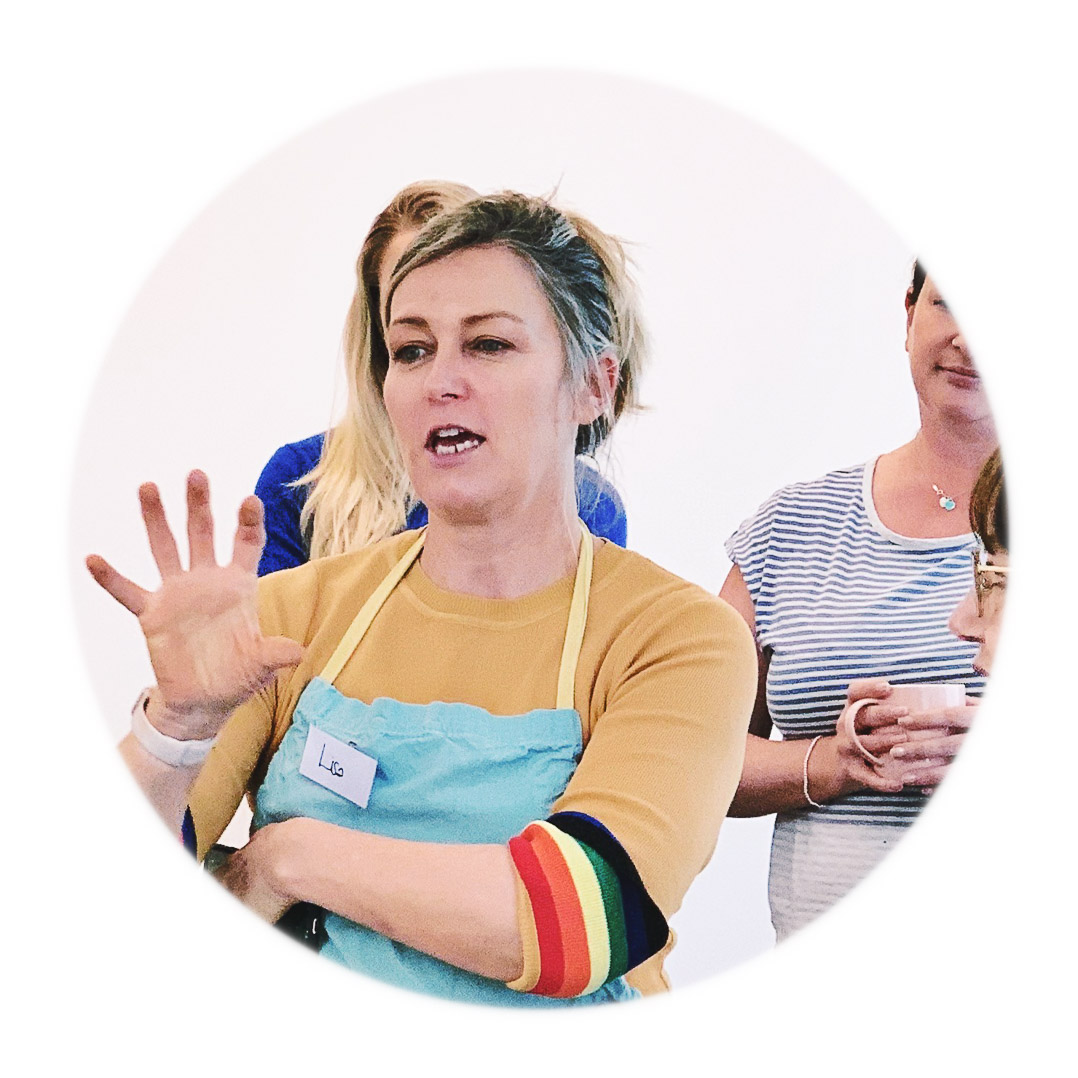 Lisa R (Full Diploma including the Business Module at Rosalind Miller Cake School)
"I have attended the full diploma and can honestly say it was the best decision I have ever made. I have thoroughly enjoyed every module and learnt so many different techniques that I now feel confident enough to start the process of opening my own business. Rosalind and her team have been absolutely amazing, always there to answer questions and impart their wisdom. I would do it all again if I could! Thank you!"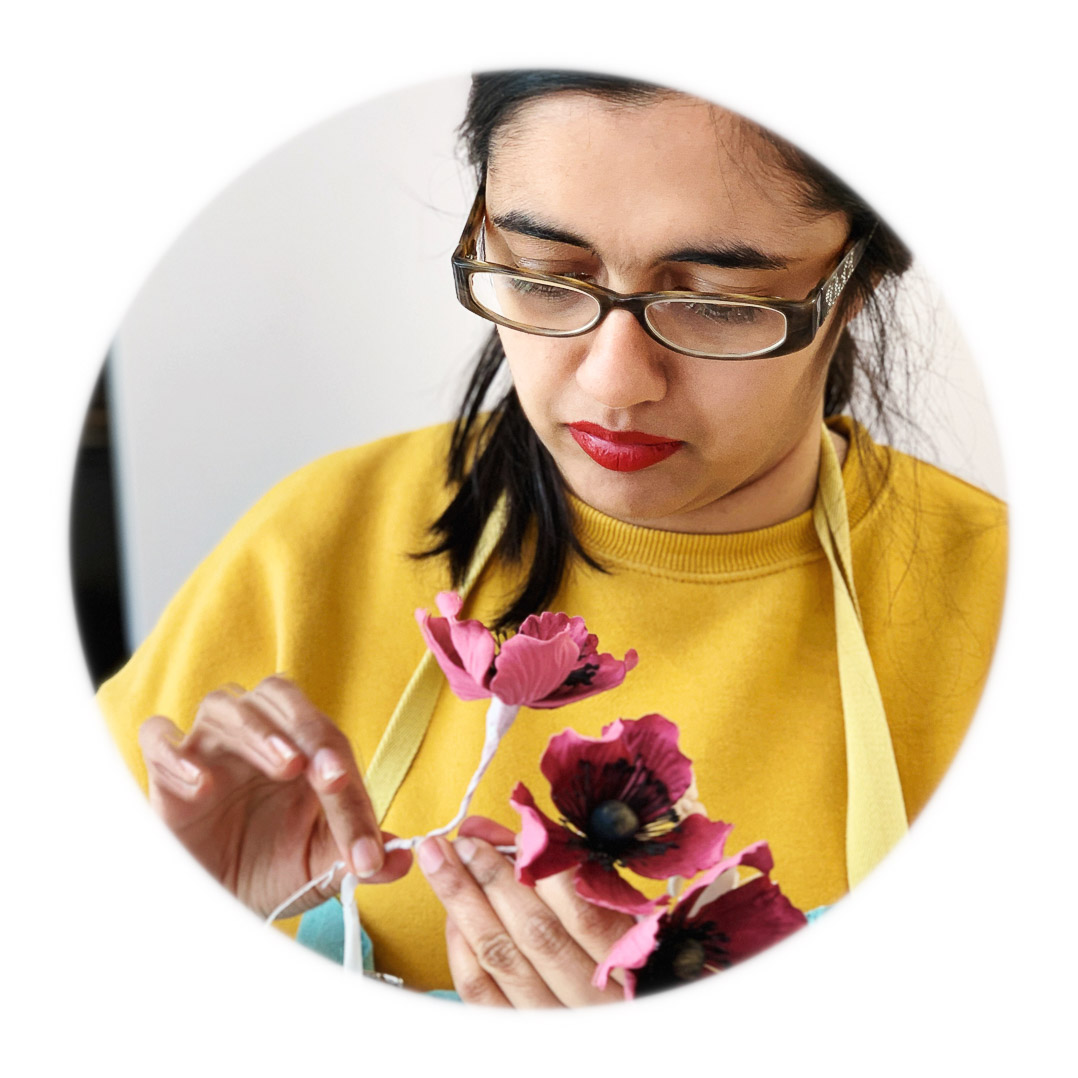 Zahrah J (Full Diploma including the Business Module at Rosalind Miller Cake School)
"I have enjoyed this course very much. It has changed my life and made me believe I can achieve wonderful things and make beautiful creations. The team has been lovely, I think everyone has their own speciality and this has worked well. I am also pleased that the cake school shared all their top tips. Thank you Rosalind!"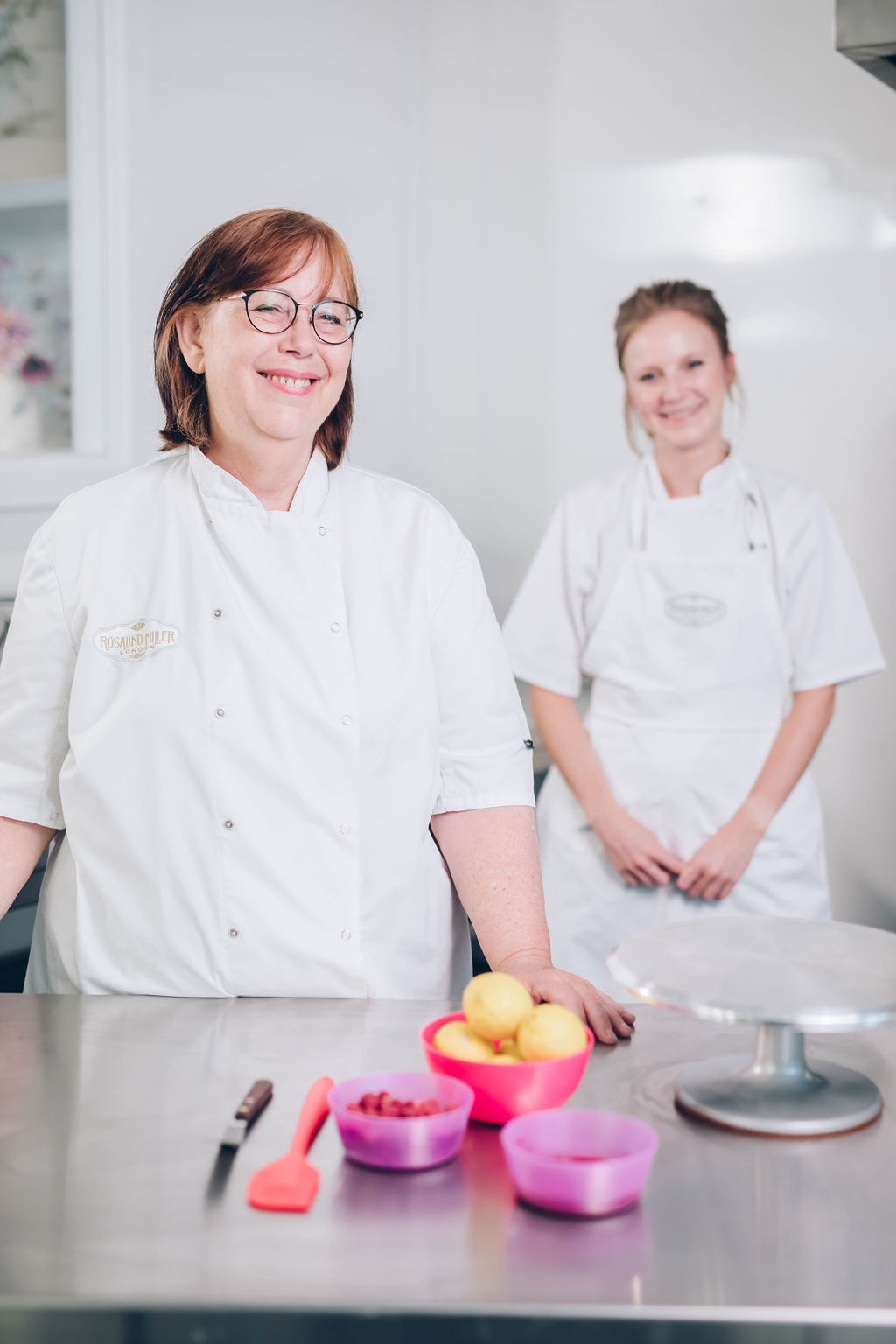 Hi, we're Rosalind and Becky!
Rosalind, Creative Director
"I founded Rosalind Miller Cakes because of my love of art and design, as well as cake of course! I was an artist and a lecturer at London's Central Saint Martin's College of Art and Design for many years before turning my hand to cake. I wanted to create cakes that were centre-pieces in their own right - in other words, edible works of art.
The taste of the cake has always been just as important as the design, and we take pride in our recipes and ingredients. My daughter and Managing Director of Rosalind Miller Cakes, Yasmine, has been vegan for 2 years, and has been instrumental in the development of our vegan recipes. In her words, they're the best vegan cakes she's ever tasted!"
Becky, Production Manager and Senior Teacher
"I've been a professional cake maker and baker since 2015 after studying Decorative Arts. I've always loved being creative and making others happy by baking treats for them. Before joining Rosalind Miller Cakes, I worked in a variety of different bakeries learning different skills, and since joining I discovered my passion for teaching. Unsurprisingly I have a HUGE sweet tooth (definitely a job requirement), and fun fact, I'm definitely a buttercream gal (although since working here fondant icing and I are now good pals!)"
Class Format & Requirements:
Step-by step video tutorials taught Rosalind

Videos will be available to pause, rewind and rewatch unlimited times, at any time.

Supporting PDFs and worksheets with everything clearly laid out so you don't have to worry about taking notes or missing anything

Recipes and lists of all the tools

Lifetime access

Start anytime

Access anywhere in the world

Return and replay again and agai

n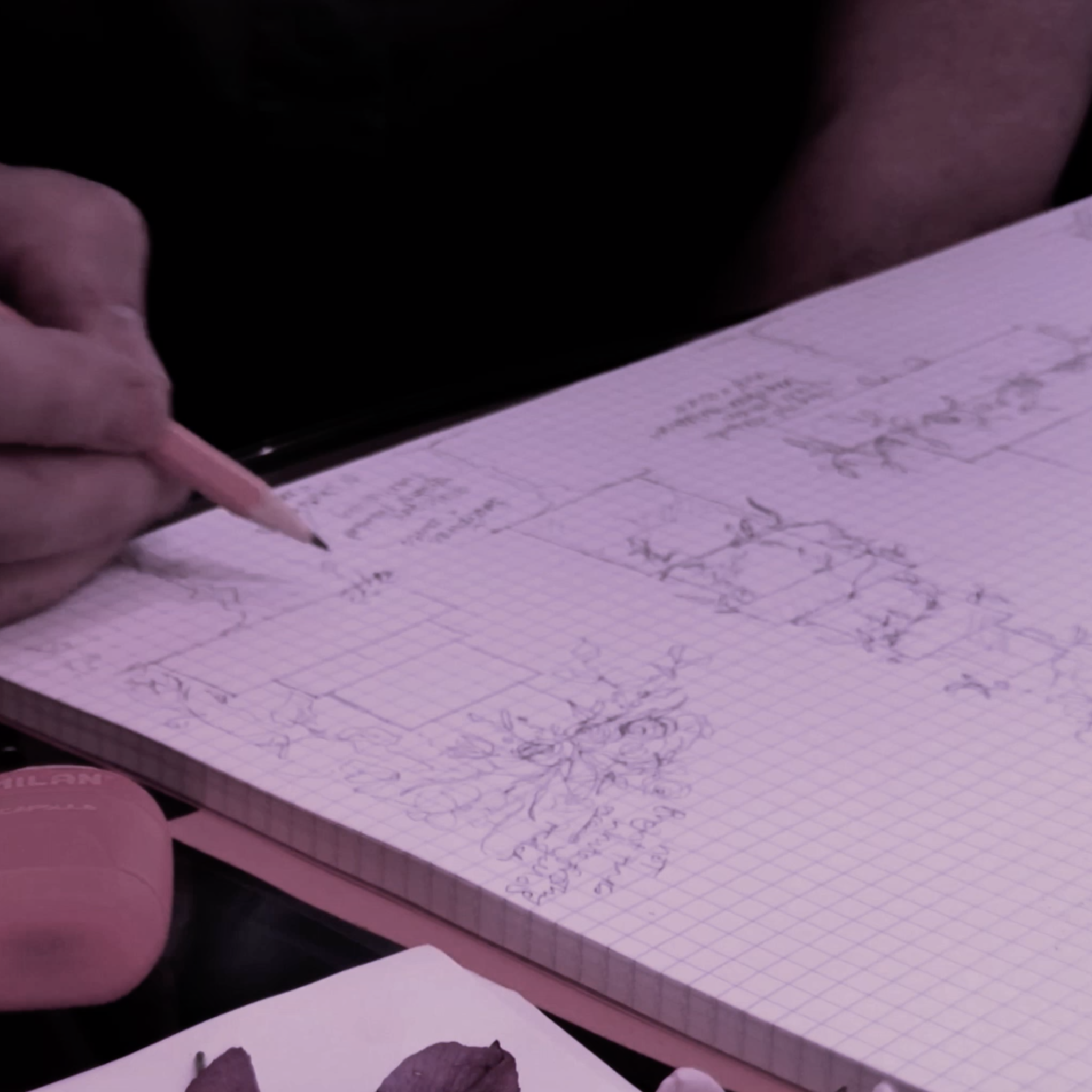 Frequently Asked Questions


Q: Do I need any equipment for the course?
No equipment is necessary for the course, however you may find having access to Microsoft Excel (or similar) would be beneficial to your learning.
Q: Do I have to watch the class at a particular time/date?
No, you can watch the class at any time that suits you. There's no start time, and the class videos and downloadable resources are available from the release date until FOREVER! You have lifetime access and can watch and rewatch as many times as you need, whenever you need.
Q: Do I have to watch the lessons in order?
Each video is a lesson in itself, but we have structured the class in a specific order so we do recommend watching in the order of the class. However if you want to watch a particular class individually they are also suitable as standalone lessons.
Q: How long is the class?
The video duration for the whole class is roughly 6.5 hours plus an intro to what our students can expect from Rosalind Miller Cake School Online. If you're following along as you watch you can take things at your own pace, so the class could take as long as you need!
Q: Will there be ongoing support?
Yes, we're here to support you throughout your whole journey. We've created a Facebook group for our online classes which you will have lifetime access to (you'll receive a link to this once you join the course). The group is for our community of students to support one another, share their questions, results and feedback, and most importantly, be able to ask our team anything cake related. We'll be on hand in the group to answer your questions and keep you informed and motivated.
Q: Is the course certified
Yes, at the end of completing this course you'll receive a Rosalind Miller Cake School Online certificate. We're also working on a digital badge that you'll be able to add to your website and marketing materials very soon.
Booking Conditions: Unfortunately we cannot issue a refund on any online class bookings. We reserve the right to cancel a class or course in advance of the release under certain circumstances. In the unlikely event that we have to cancel a class or course in advance of the release we will offer a full refund for the cost of the class or the course.
Contact Us: If you have any questions don't hesitate to contact is on [email protected] or +44 (0) 20 7635 5447
Learn more about Rosalind Miller Cakes and Rosalind Miller Cake School at: www.rosalindmillercakes.com