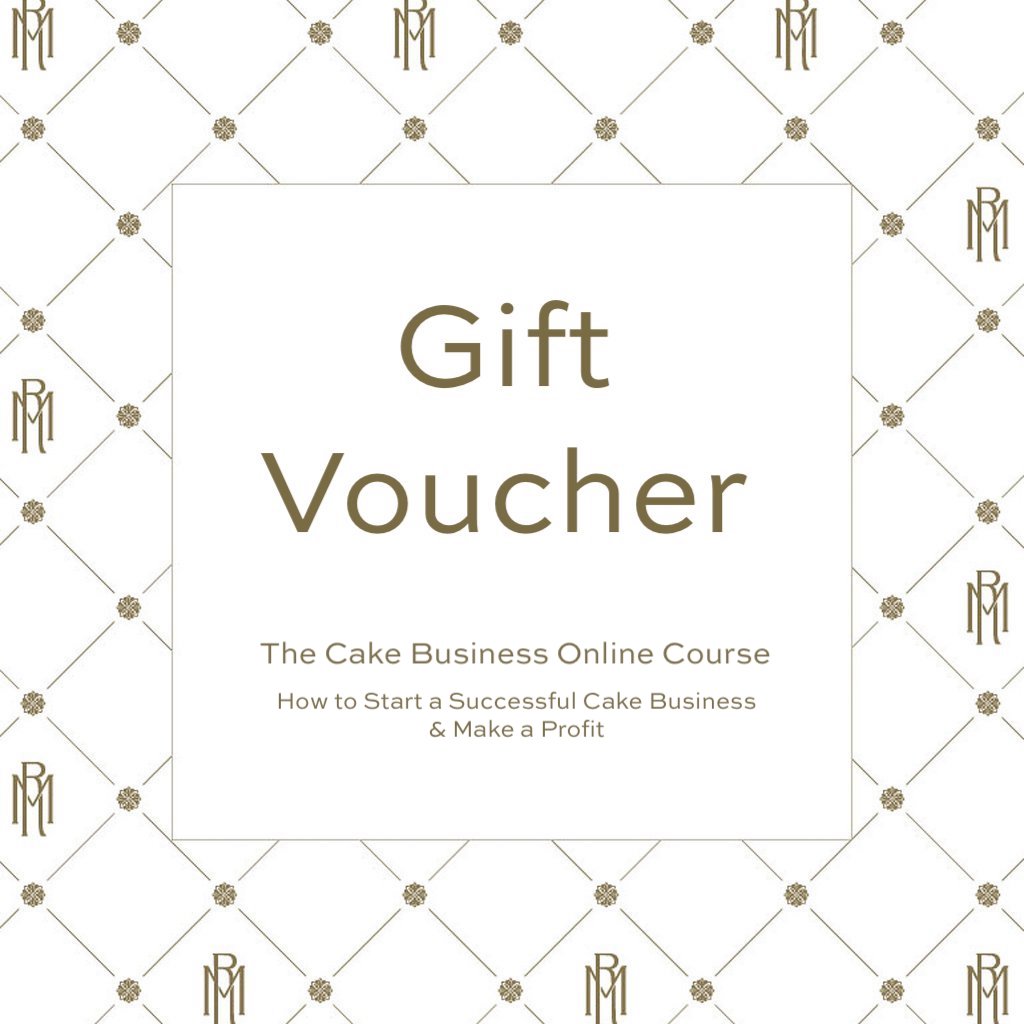 Give the gift of learning!
Does a friend or loved one dream of turning their cake hobby into a business they can make money from? Gift our Cake Business Online Course to give them that final push of encouragement!
A Gift Voucher with a unique access link will be emailed to you, the buyer. This Gift Voucher can then be used by the recipient to enrol on the class gifted to them.
The Cake Business Online Course Details
Now you can gift our Cake Business Online Course and the lucky recipient can learn it all from the comfort of their home – anytime, anywhere, with lifetime access!
Through step-by-step videos and supporting PDFs, we will teach them:
Module 1
Setting up your business and what's involved (everything you need to know about getting started)
An intro to setting up a successful cake business, our story and how we got here
What it means to be a professional cake business – including the rules and regulations, food laws, and initial documentation
Module 2
The financial side of running your cake business (getting the pricing right and making a profit)
Costing and pricing your cakes so you actually make a profit and pay yourself a salary

Including our cake costing worksheets and easy calculator for costing and pricing your cakes

A failsafe way to ensure your cakes are profitable 
Module 3
Design, customer consultation and communication (how to hold client consultations, sketching your designs, and the necessary paperwork)
Ensuring you can communicate your cake designs effectively and confidently with your customers
Confidently holding consultations that convert into sales
Watch a wedding cake consultation in action
All the necessary communications with the client and paperwork, before, during and after booking - from enquiries, to invoices, to delivery notes
Module 4
Marketing your cake business (including branding, social media, and how to do your own marketing and PR) 
How to brand your business and find your USP
How to find your target audience and reach them
How to grow your social media following and ways we've done it (to reach over 120K followers)
Free ways to do your own marketing and PR, and get your name out there without spending lots of money
This masterclass is suitable for those ready to take the leap in starting their own business, OR those that already own their own cake business but are looking to take it to the next level! We teach everything we have learned in our 12+ years in the cake industry so you can reignite your passion for cake making AND make a living from it!


Class Format & Requirements:
Step-by step video tutorials taught Rosalind

Videos will be available to pause, rewind and rewatch unlimited times, at any time.

Supporting PDFs and worksheets with everything clearly laid out so you don't have to worry about taking notes or missing anything

Recipes and lists of all the tools

Lifetime access

Start anytime

Access anywhere in the world

Return and replay again and agai

n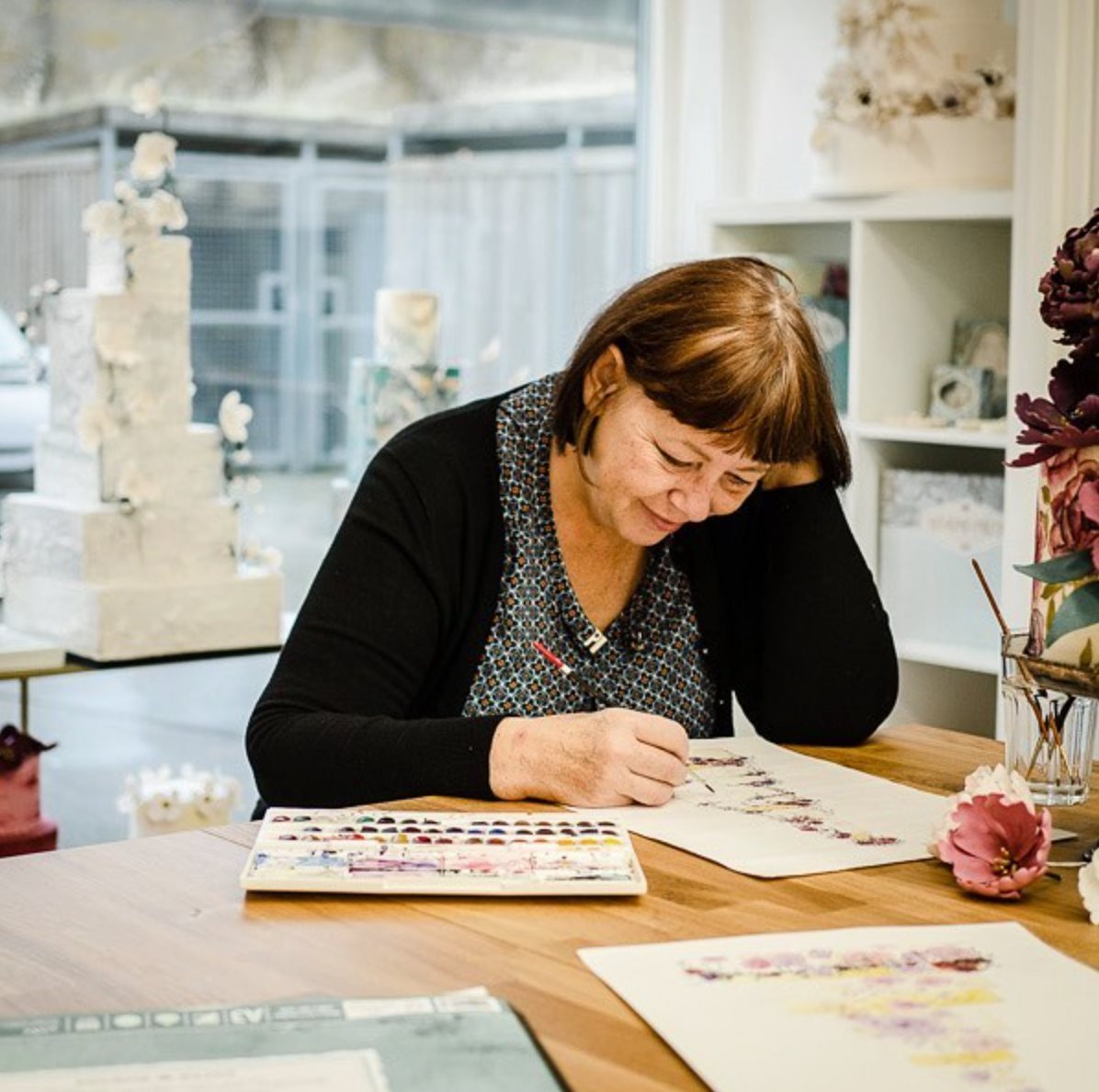 What our students had to say...
"It's been an amazing, life changing experience and I was extremely happy with the professionalism the school maintains. The knowledge we acquire is valuable and delivered clearly. I'm looking forward to more advanced courses and I'm extremely proud to be a student of Rosalind Miller Cake School" - Hirunika M (Full Diploma including the Business Module at Rosalind Miller Cake School)
"I have attended the full diploma and can honestly say it was the best decision I have ever made. I have thoroughly enjoyed every module and learnt so many different techniques that I now feel confident enough to start the process of opening my own business. Rosalind and her team have been absolutely amazing, always there to answer questions and impart their wisdom. I would do it all again if I could! Thank you!" - Lisa R (Full Diploma including the Business Module at Rosalind Miller Cake School)
"I have enjoyed this course very much. It has changed my life and made me believe I can achieve wonderful things and make beautiful creations. The team has been lovely, I think everyone has their own speciality and this has worked well. I am also pleased that the cake school shared all their top tips. Thank you Rosalind!" - Zahrah J (Full Diploma including the Business Module at Rosalind Miller Cake School)
Online Gift Voucher Conditions: A unique Gift Voucher code will be emailed to you, the buyer. This code can then be used by the Gift Voucher recipient to enrol on the class gifted to them.
Gift Vouchers cannot be resold, refunded or exchanged for cash or for classes at our London Cake School. Gift Vouchers are valid for one year from date of purchase (Gift Voucher Recipient must have enrolled within this date and will receive lifetime access once enrolled).
Contact Us: If you have any questions don't hesitate to contact us on [email protected] or +44 (0) 20 7635 5447