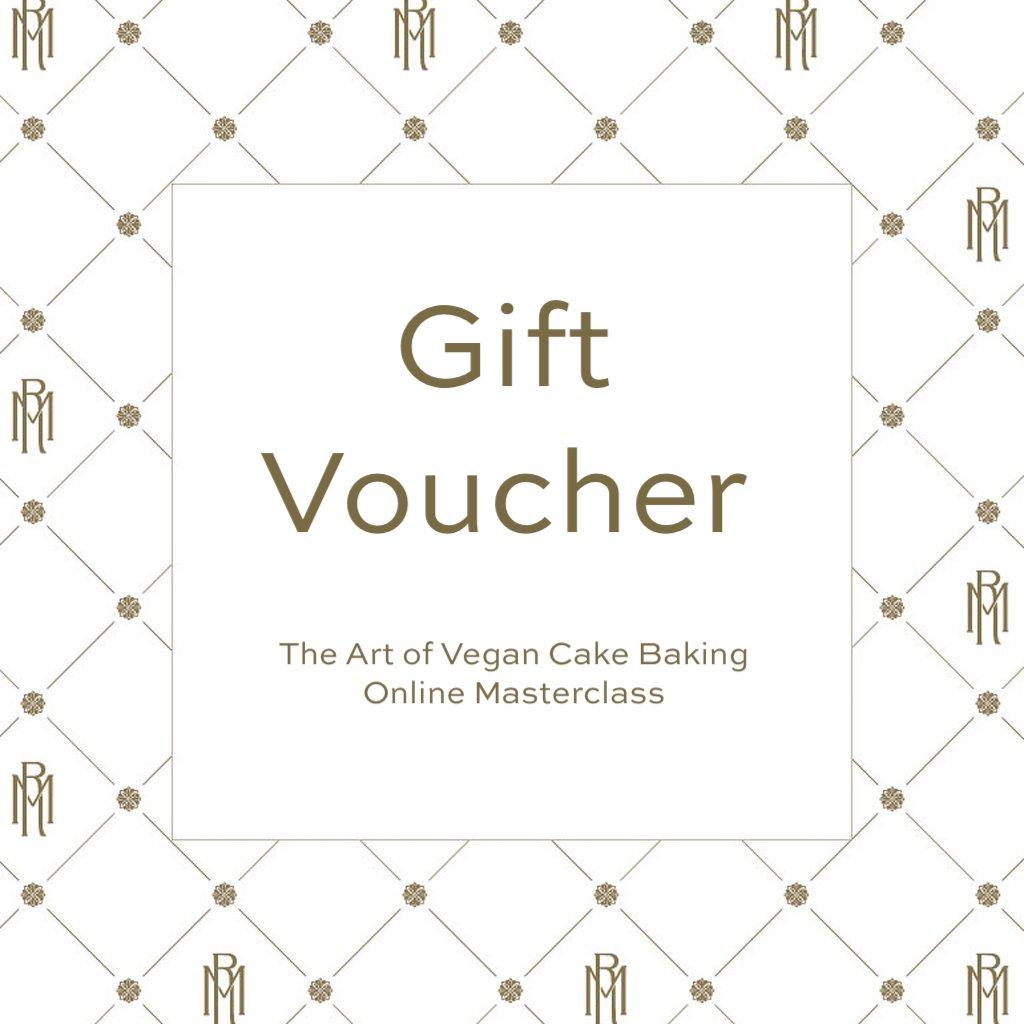 Give the gift of learning!
Gift our incredibly popular online VEGAN baking masterclass! The recipient will learn how to bake vegan cakes which are just as delicious as non-vegan cakes! It took us lots of experimentation and months of development to crack the perfect vegan sponge cake. With all that under our belts, we've developed two delicious recipes and fool-proof techniques that guarantee a delicious vegan cake EVERY time.
A unique Gift Voucher code will be emailed to you, the buyer. This code can then be used by the Gift Voucher recipient to enrol on the class gifted to them.
(*If the recipient would like to enrol on a different class of the same value, they can contact us for for info on how to do so.)
The Art of Vegan Cake Baking
Course Details
Now you can gift our The Art of Vegan Cake Baking Online Masterclass and the lucky recipient can learn it all from the comfort of their home – anytime, anywhere, with lifetime access!
Through step-by-step videos and supporting PDFs, we will teach them our fool-proof vegan cake baking methods, including two delicious plant-based cakes that don't compromise on taste OR appearance. Even if they have never baked a vegan cake before (or any cake for that matter) - we teach everything from scratch in a super-easy to follow video tutorial format. Baking is both a science AND an art. We're going to teach them the fundamentals of vegan cake baking from both angles, equipping them with the specialist knowledge and techniques to master vegan baking.
This masterclass is suitable for anyone wanting to learn how to bake vegan cakes, from complete beginners to keen bakers alike.
Class Format & Requirements:
Step-by step video tutorials taught by our own senior cake decorating team with an introduction from Rosalind

Videos will be available to pause, rewind and rewatch unlimited times, at any time.

Supporting PDFs with everything clearly laid out so you don't have to worry about taking notes or missing anything

Recipes and lists of all the tools and equipment you need

Lifetime access

Start anytime

Access anywhere in the world

Return and replay again and agai

n
A full equipment and ingredients list will be provided with the downloadable resources for the class (with links for where you can buy them).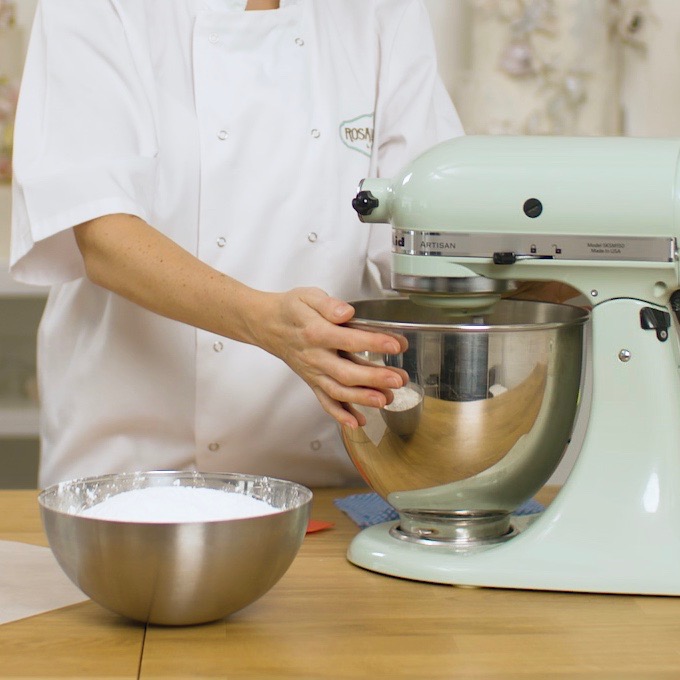 What our students had to say...
"The vegan lemon and blueberry cake tasted AMAZING. My husband said it was my best cake yet..." - Jemini
"Making this cake was so satisfying know that the sponge was literally flop proof. Loved the class and can't wait for a hands on one soon." - Shaakira
"Thank you so much for an amazing course" - Hannah
"My sponges are SO much better after attending this course, thank you" - JC
Contact Us: If you have any questions don't hesitate to contact is on [email protected] or +44 (0) 20 7635 5447
Learn more about Rosalind Miller Cakes and Rosalind Miller Cake School at: www.rosalindmillercakes.com

Online Gift Voucher Conditions: A unique Gift Voucher code will be emailed to you, the buyer. This code can then be used by the Gift Voucher recipient to enrol on the class gifted to them.
Gift Vouchers cannot be resold, refunded or exchanged for cash or for classes at our London Cake School. Gift Vouchers are valid for one year from date of purchase (Gift Voucher Recipient must have enrolled within this date and will receive lifetime access once enrolled).