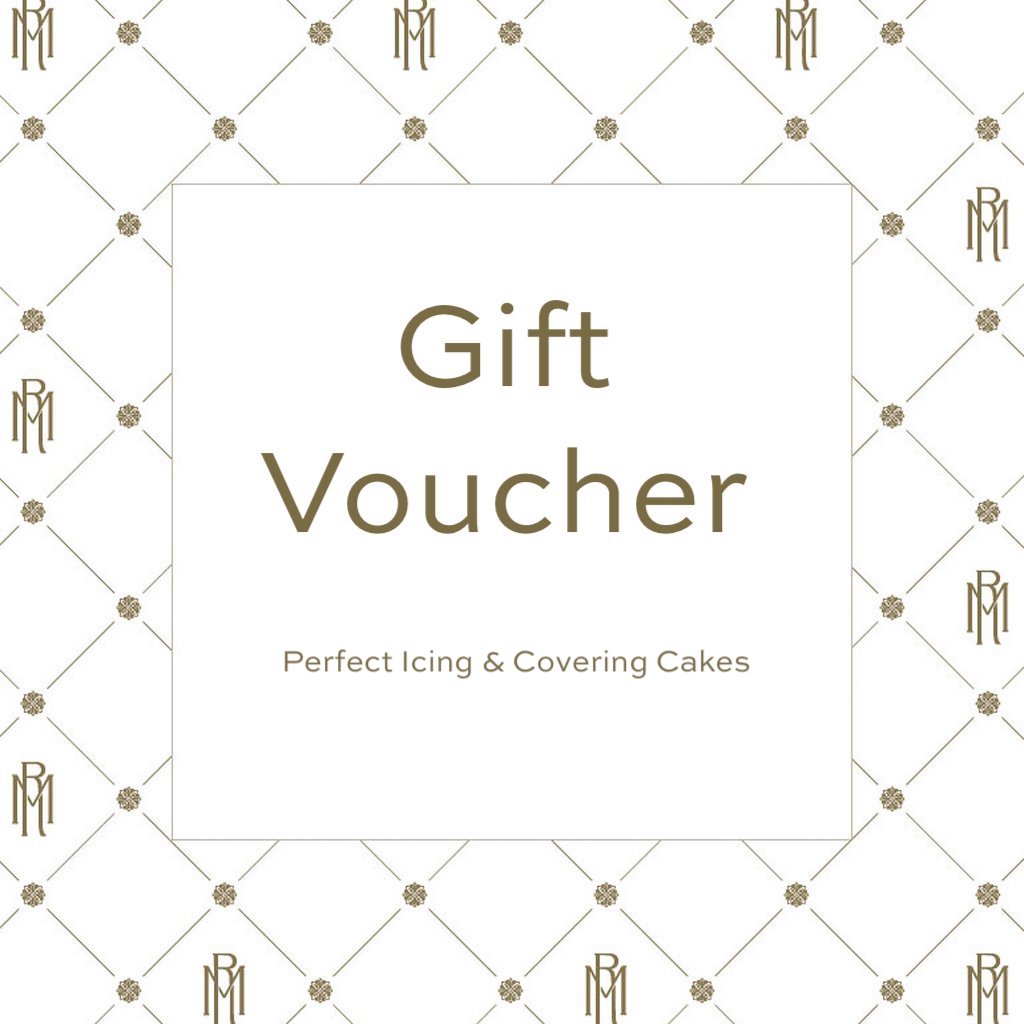 Give the gift of learning!
Gift our must-have Perfect Icing & Covering Cakes Online Masterclass.
Design and decorating are a huge part of cake decorating, but it all starts with an immaculate foundation. A perfectly iced, flawless finish is absolutely ESSENTIAL for a professional result!
Perfect icing is the beautiful blank canvas which lets your decoration and design truly shine. Once you've mastered the icing, you can focus on your vision, your craft, AND your unique style…and we'll teach you how.
A Gift Voucher with a unique access code will be emailed to you, the buyer. This Gift Voucher can then be used by the recipient to enrol on the class gifted to them.
(*If the recipient would like to enrol on a different class of the same value, they can contact us for for info on how to do so.)
Perfect Icing & Covering Cakes Course Details
Now you can gift our Perfect Icing & Covering Cakes Online Masterclass and the lucky recipient can learn it all from the comfort of their home – anytime, anywhere, with lifetime access!
Through step-by-step videos and supporting PDFs, we will teach them everything they need to know mastering flawless icing, including:
two different icing techniques for tiered cakes AND domed cupcakes
an intro to fondant/sugarpaste, colouring it, and how much you need for different sized cakes
how to correctly knead fondant/sugarpaste so that it's ready to use
how to colour your icing to get a beautiful on-trend marbled effect
covering a ganached cake with fondant/sugarpaste icing and how to achieve perfect sharp edges
how to avoid common mistakes, including air bubbles and 'elephant skin' effect
how to cover a baseboard
panelling a double height tier
covering cupcakes with sugarpaste for a domed finish
Class Format & Requirements:
Step-by step video tutorials taught by our own senior cake decorating team with an introduction from Rosalind

Videos will be available to pause, rewind and rewatch unlimited times, at any time.

Supporting PDFs with everything clearly laid out so you don't have to worry about taking notes or missing anything

Recipes and lists of all the tools and equipment you need

Lifetime access

Start anytime

Access anywhere in the world

Return and replay again and agai

n
Please note, this class teaches you techniques, recipes and methods for icing with sugarpaste/fondant icing. You may wish to have a ganached 7x6" cake, a ganached 8"x5" cake and un-iced cupcakes baked before the class to practice the techniques on (however this is not essential).
A full equipment and ingredients list will be provided with the downloadable resources for the class (with links for where you can buy them).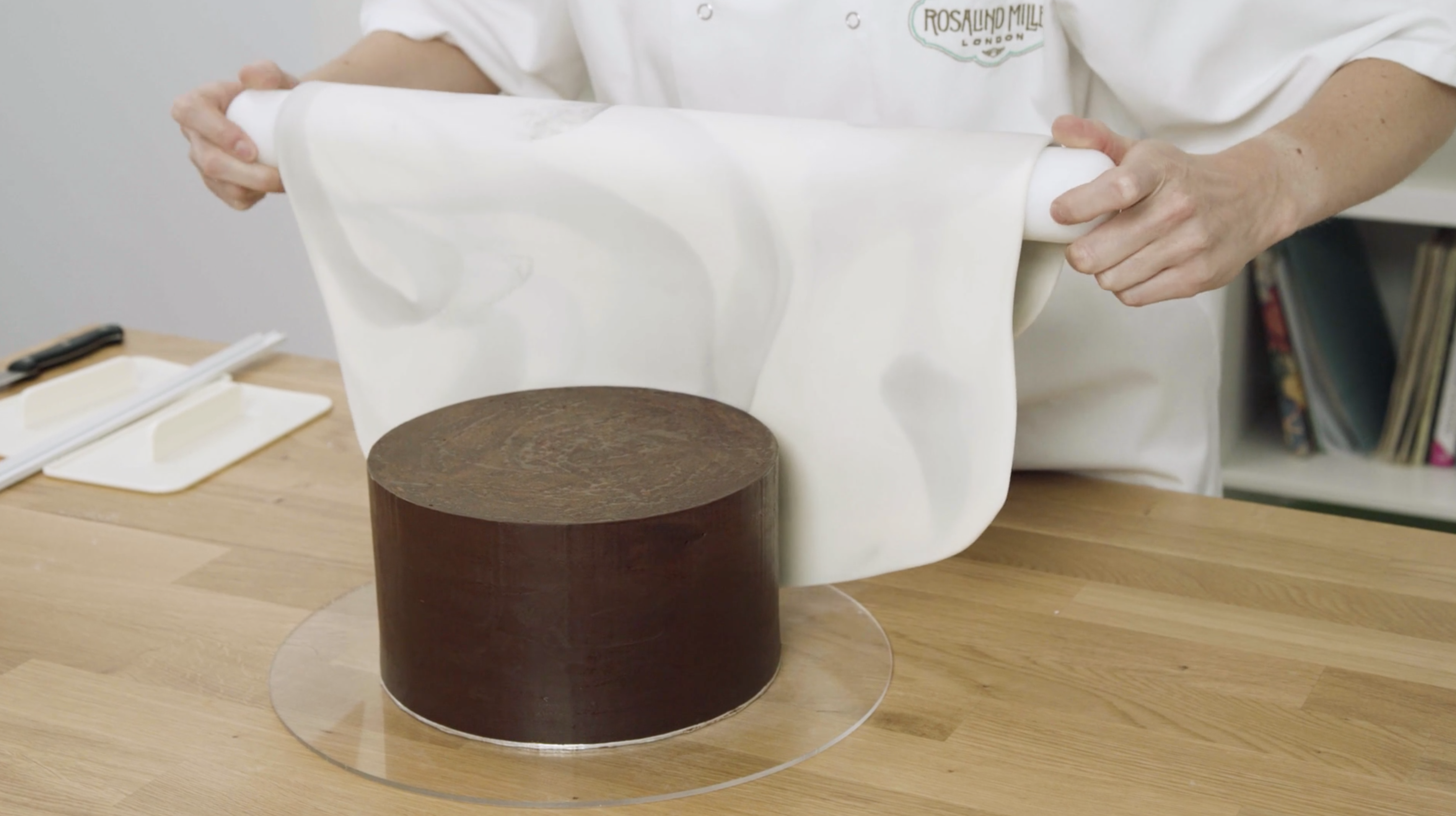 What our students had to say...
"Thank you so much for an amazing course" - Hannah
"I love, love, love your class" - NG
"Absolutely love the classes, can't wait to enrol in the next one" - Garcia
"Thank you for a fantastic class and awesome help when I have posted questions in the group' - Shakeela
Contact Us: If you have any questions don't hesitate to contact us on [email protected] or +44 (0) 20 7635 5447
Learn more about Rosalind Miller Cakes and Rosalind Miller Cake School at: www.rosalindmillercakes.com

Online Gift Voucher Conditions: A unique Gift Voucher code will be emailed to you, the buyer. This code can then be used by the Gift Voucher recipient to enrol on the class gifted to them.
Gift Vouchers cannot be resold, refunded or exchanged for cash or for classes at our London Cake School. Gift Vouchers are valid for one year from date of purchase (Gift Voucher Recipient must have enrolled within this date and will receive lifetime access once enrolled).